All you need to know about HostGator is one of the most famous hosting companies in the world, and it is one of the most popular hosting companies used by Arabs, due to one of the following two reasons:
Its strength in marketing or the quality of its services, what is special about this hosting?
In this article, we will make a review of HostGator hosting with a quick mention of its history and the types of hosting services it provides in addition to its advantages and disadvantages specifically for shared hosting and the unique features in it that distinguish it from other hosting companies.
A quick overview of HostGator
The hosting company, HostGator was founded on 22/10/2002 by Brent Oxley in Florida, America. Its headquarters is now in Houston and has extended to Austin, Texas in America with a central building with a total area of ​​9,290 m2. It currently has other branch offices in India and Brazil. and says that it currently hosts more than two million websites in its datacenter datacenters, and this number is very large and indicates the strength of its servers. It is also not surprising that many Arab and Egyptian hosting companies rely on them to provide and rent servers.
HostGator was famous for its huge sales, and no other hosting could compete with it. In 2012, HostGator joined EIG, the parent company of Bluehost.
Types of hosting provided by HostGator
HostGator hosting offers various types of hosting which are:
Shared hosting, both Linux and Windows hosting
cloud hosting
WordPress hosting
Private VPS Hosting
It also provides full servers
The advantages of shared hosting in HostGator are:
unlimited space
Bandwidth and Unlimited Traffic
Hosting one website or an unlimited number of websites depending on the package
Free SSL Security Certificate
It provides you with a free domain for the first year (this feature is rarely available in hosting companies).
Transferring your sites from the old hosting to them for free (this feature is not available in all hosting companies)
Availability of cPanel
Softaculous scripts newly available
Availability of creating mailing lists (this feature is rarely available in hosting companies)
Technical support by live chat and by phone is available around the clock
Money-back guarantee within the first 45 days of purchase (this feature is usually 30 days on other hosting companies)
Ensure that your sites remain up to 99.9% (HostGator is one of the best hosting companies in terms of server strength)
Get a discount for your HostGator hosting now up to 65%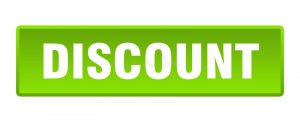 HostGator's a unique hosting feature that makes it special
Unique Feature One: HostGator provides a free drag-and-drop website builder tool for Weebly.
And recently also provided for free another additional tool for building websites through drag and drop is the website builder.
The second unique feature: This is a feature that you don't realize until after the experience that HostGator hosting handles the large number of visitors in shared hosting without any problems.
Disadvantages of HostGator hosting
Technical support is slow to respond in instant conversation sometimes, and it depends on the number of technical support callers at the same time from the large number of customers, but do not worry, it is a very strong hosting with very few problems.
Renewal prices are relatively high compared to purchase prices, but a discount of up to 30% can also be obtained when renewing for a year or more.
Questions about HostGator
☑️ What is the control panel in HostGator?
HostGator Control Panel is the popular and most flexible cPanel.
☑️ Does HostGator consider a monthly hosting that accepts monthly payments?
Yes, HostGator is a monthly hosting, but big discounts can only be achieved when booking for a year or more.
☑️ Is the domain free in HostGator?
HostGator provides you with a free domain when you book for a year or more.
☑️ What payment methods are available in HostGator hosting?
Payment can be made through a bank card, regardless of its type, Visa, MasterCard, or others, and it is also possible to pay through PayPal
☑️ Is it possible to use the cPanel control panel in HostGator in Arabic?
Yes, it is possible, because cPanel supports most of the world's languages, including Arabic.